Note: Impervious surface permit icons, land use icons, and livestock icons do not necessarily indicate exact locations. They are approximate locations on the same land parcel.
CLEAR FORK Begins in Richland and Morrow Counties → Clear Fork Reservoir → goes through Lexington, Bellville, Butler → joins Black Fork near Loudonville and becomes Mohican River → Walhonding River → Muskingum River → Ohio River → Mississippi River → Gulf of Mexico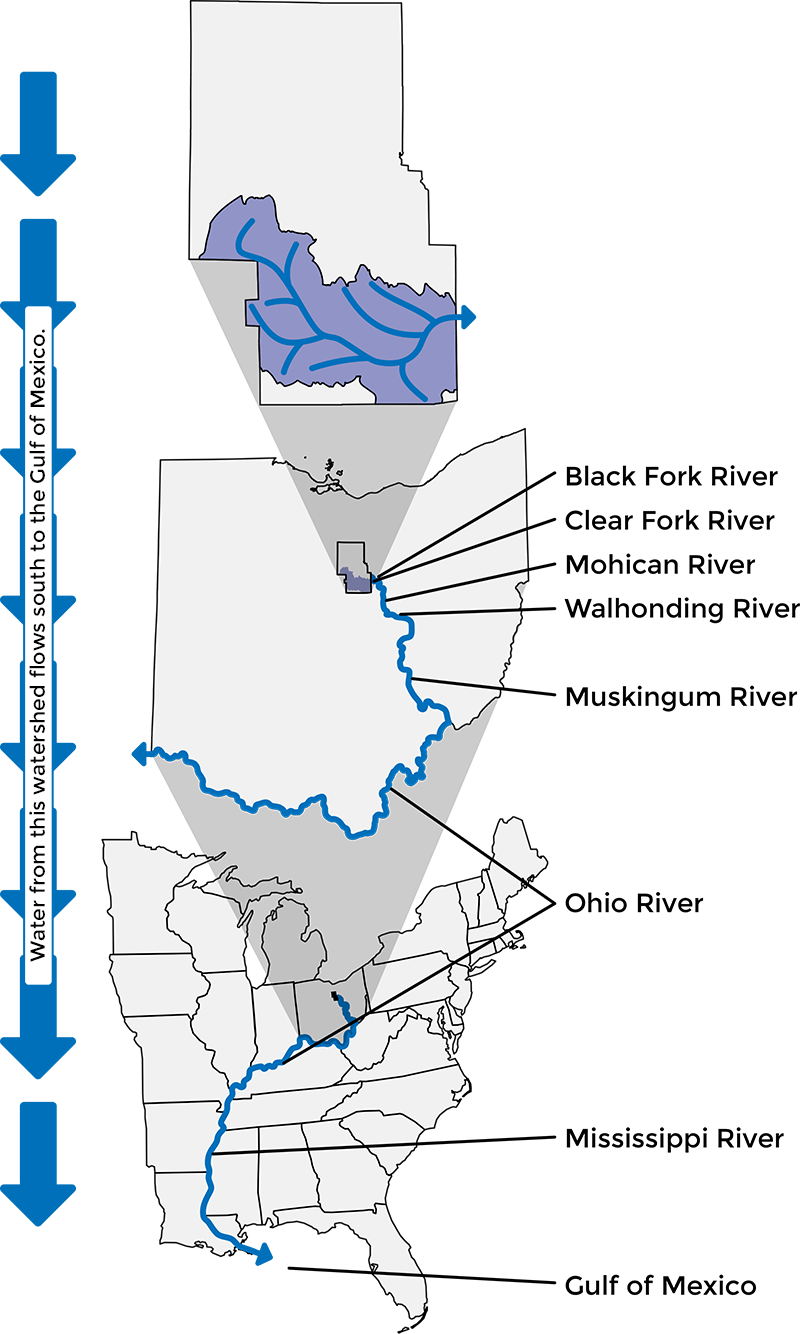 Soil Type in the Clear Fork Watershed
Shoals-Chili-Wheeling
Fitchville-Luray-Bennington
Pewamo-Bennington
Rittman-Wadsworth
Bennington-Cardington
Hanover-Titusville-Loudonville
Lordstown-Loudonville
Wooster-Canfield
Cardington-Alexandria
Impervious Areas
Total Impervious Areas Created in the Clear Fork Watershed* 7,423,278 sq. ft.
Residential Permits
(Homes, Pole Barns, Additions, etc.)
Permits
Year
Least Area Created
31,949
sq. ft.
2000
Most Area Created
711,001
sq. ft.
2003
Exemptions**
(Less than 2,000 square feet created)
Permits
Year
Least Area Created
18,272
sq. ft.
2008
Most Area Created
54,807
sq. ft.
2015
Commercial Permits
Permits
Year
Least Area Created
0
sq. ft.
2014
Most Area Created
770,890
sq. ft.
2015
*This figure does not include impervious areas from prior to 2000
**Agriculture is included in permit exemptions
Impervious Areas Created in the Clear Fork Watershed by Year