Snow Trails Winter Resort in Mansfield, Ohio is arguably one of the most popular ski resorts in Ohio. Nestled in the hills just South of Mansfield, the world renowned 50 acre resort has become a premiere attraction for those seeking winter fun – from skiing to tubing. However, the Snow Trails we think of today is much more advanced than the original resort. The history of Snow Trails testifies to the type of ingenuity and passion applied by its owner and founder, Dave Carto.
Mr. Carto moved to Ohio from Fort Wayne, Indiana when he was a junior in high school. After high school, he attended Ohio Wesleyan University and was employed by two local companies, Ohio Brass and Westinghouse.
Snow Trails was first conceived in the 1950s, but can trace its origins to the Mansfield Ski Club. Organized as a social club by Dave Carto, the early members of the Mansfield Ski Club routinely skied near Gambier, Ohio. With help from a friend and professor at Kenyon College, the ski club utilized Central Ohio's hilly terrain to enjoy one of their favorite pastimes, skiing. The club's members arrived early in the morning to pack down the snow with their skis. If someone didn't help pack, they owed the club a dollar to ski. Early rope tows powered by Model-T chassis assisted skiers back up the slopes. After a while, people started showing up from all over Ohio and typically by 4:00 pm the snow had melted – leaving only grass exposed. Ultimately, Mr. Carto realized the interest that skiing generated and how far people were willing to travel for the skiing experience.
Skiing interest also attracted business investors. When Mr. Carto heard about a group of investors attempting to build a commercial ski operation south of Mansfield he offered his advice. But interestingly enough, after the first day of meeting with the businessmen Mr. Carto also became a key investor. The original farm, where Snow Trails rests today, belonged to the Crosby family. Even though the Crosby farm was already 90-years-old when it was bought by Mr. Carto and other investors, it was an active farm and in good shape. In fact, Snow Trails continues to use the old Crosby barn as part of their ski lodge. Initially, the bottom section of the barn where the cattle were held was turned into the rental department and the hay loft was designated as the food service area and bar.
Much has changed over the years. Today, the rental lockers are located on the ground level and the ceilings are vaulted in the upstairs level, where guests can order food or beverages. In fact, visitors can still enjoy the old barn beams that make up the ceiling on the ground level. With a growing number of guests, resort additions remained Snow Trails' focus for many years.
One-by-one Snow Trails started adding more space for guests and implementing more efficient technology. Rope tows and T-bar lifts were a cheap expense; after all, they got people up the hill. These were used until the resort invested in their first double chair lift in the early 1980s. It wasn't until Mr. Carto started to become more involved in Snow Trails that the resort began investing heavily into the snowmaking process. After the first several years, Mr. Carto left his full-time job to manage Snow Trails and began buying out other shareholders.
By the early 1970s, Mr. Carto owned 100 percent of Snow Trail's shares and began to actively expand. A string of purchases made in the 1980s added significant amounts of land; it currently operates on 50 acres. The Ski Shop, which was built in 1982, was one of the first new buildings constructed on the resort grounds. This facility allowed individuals to buy their own equipment and make greater investments in winter sports. Adapting to the needs of customers and enthusiasts has always been a high priority for Mr. Carto.
The snowmaking process was as crucial to the resort in its infancy as it is today. Mr. Carto described the process of making snow a "joke" compared to what it is now. Investments in snow guns, water piping and water supply have all greatly impacted Snow Trails ability to create more snow than ever before. Additionally, grooming has also improved over time. An old Oliver tractor complete with wooden slates attached to the wheels was first used to drag a piece of culvert behind it in order to pack down the snow. Now, the resort has a fleet of four Snowcats equipped with Mercedes-Benz engines that operate by hydrostatic drive. Maintenance and replacements remain one of the resort's most critical expenses.
Snow Trails has numerous ski programs for children and adults. One program, TAASC (The Adaptive Adventure Sports Coalition), services handicapped individuals through an extensive network of volunteers on Saturdays and Sundays. Children-based programs benefit greatly from tubing hills and carpet lifts added nearly a decade ago. Instructors ensure that this portion of the resort is an exceptionally fun, safe atmosphere for all ages. Busloads of kids travel from all over to take advantage of these facilities and the refreshments available. This is what makes Snow Trails an asset to the city of Mansfield.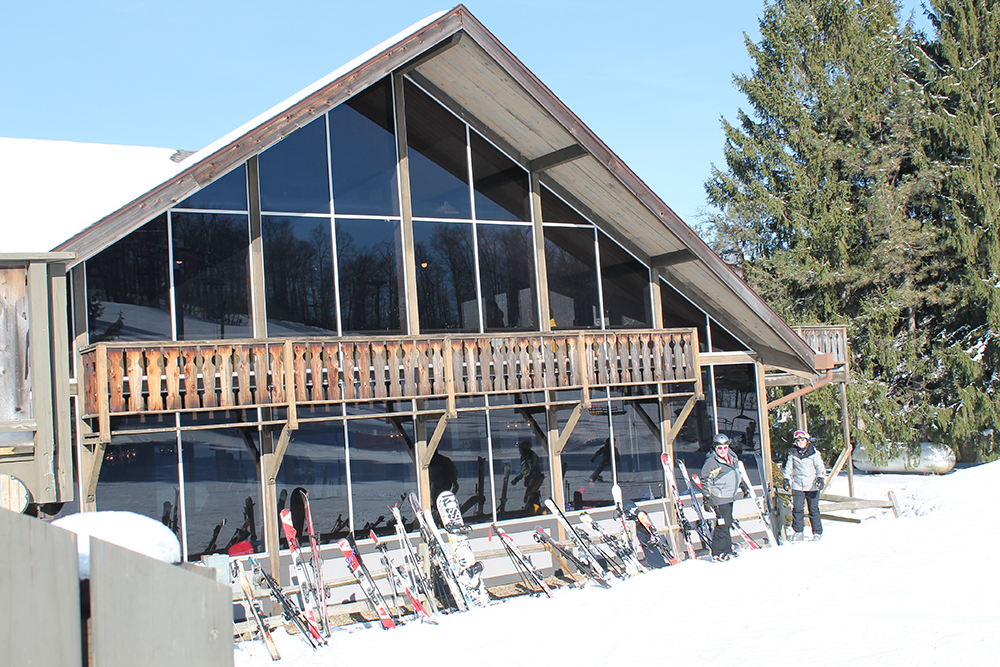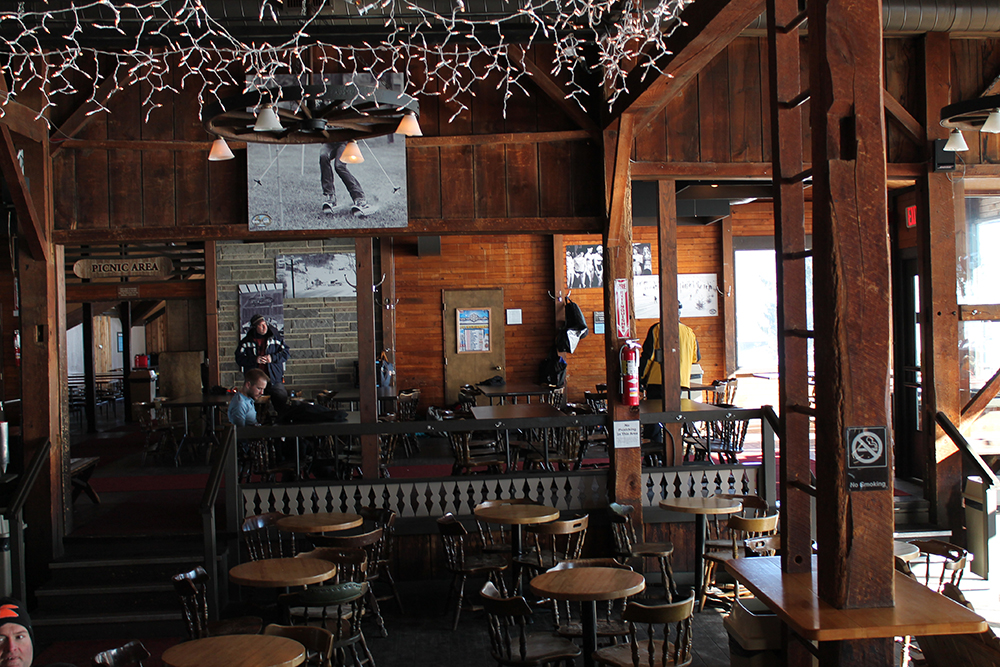 Recent construction projects at Snow Trails include the Timberline trail and the rental center. The Timberline trail allows guests to glide down a forest-surrounded trail and offers exclusion from other busier parts of the resort. The new all-inclusive rental center takes guests through the equipment rental process step-by-step, while offering shelter from the elements. The exit door to the rental center is situated at the foot of the beginner's portion of the resort so accommodations are met for all snow enthusiasts – advanced or novice.
The Carto family has been actively involved in Snow Trails since it opened. It's believed that every member of Mr. Carto's family either helped out with or worked for the resort at some point. Mr. Carto's daughter, Amy, runs the ski shop. Amy's husband, Scott, is the resort manager and their son, Andrew, helps out with the maintenance department. Dave, Mr. Carto's namesake, also helps out at Snow Trails. The resort will surely continue to flourish in the Carto family.
Given the exact same opportunity today, Mr. Carto indicated that he definitely would invest in Snow Trials again. Skiing is his passion; a sport where relationships are formed and memories are made. Mr. Carto has always felt as though he was preserving nature; by creating it into a resort that people can enjoy, not tearing it down. Snow Trails' water is recycled and the resort's soil management has drastically improved parking lots. Full of rich, rural history; Snow Trails has blossomed in North Central Ohio.